[frame bgcolor="#000000″ version="dark"]
"It takes a consumer an average of 90 seconds to respond to a text message.
on the other hand, it takes 2.5 Days to respond to an email."

mobilemixed.com
[/frame][rule]
FEATURES THAT CAPTURE EVERY OPPORTUNITY
[raw]
[one_third]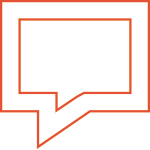 TXT Message Creator
Our user friendly TXT creation tool lets you build rich, engaging mobile marketing campaigns
[/one_third]
[one_third]
Keyword Editor
Create and track your own unique keywords to gain contacts and see how effective your campaigns are
[/one_third]
[one_third_last]

Contacts Manager
Build massive contact lists and market your business to anyone who opts in to your TXT Express service
[/one_third_last]
[/raw][rule][frame bgcolor="#a03023″ version="dark"]
"Text message promotion delivers over 95% open rates,
that's over 70% higher than the average email promotion!"

venturebeat.com
[/frame][rule]

The Effective Way to Connect
[one_third]
As a business owner, you know first hand the difficulties of staying connected to your customers. You want to engage with patrons, but you're unsure of how to get them through your doors and making purchases. For years, emailing customers has been the norm for small businesses. The open rate for an email promotion is about 22%. Often times, email promotions are screened as spam or junk mail, making them ineffective.
[/one_third]
[one_third]
Aside from email, over 6.3 billion text messages are sent every day in the US alone. That's a whopping 20 text messages per person, per day! Unlike email promotion, text message promotion open rates hover around 98%. So what does this tell us? It shows that if you were to send a promotional text message to 100 of your most loyal customers, nearly 100% would open it. Now, imagine if you could personalize those messages for individuals or groups, add a reward or discount and get them into your store.
[/one_third]
[one_third_last]
TXT Express has developed an innovative marketing tool that allows merchants to communicate with customers directly through their mobile phones. By sending customized promotional text messages, merchants can promote their business while keeping in touch with customers. With TXT Express, merchants can build an entire mobile marketing campaign in under five minutes, giving them more time to run their business.
[/one_third_last][rule]
Pricing

[rule_top]