CUSTOMIZE YOUR MOBILE APP
with bios, blogs, photos, and more
Photo Gallery
Add vibrant images to your app's photo gallery and showcase:
Staff Photos
Store's Interior/Exterior
Customer Photos
Events
Notable Work
Inventory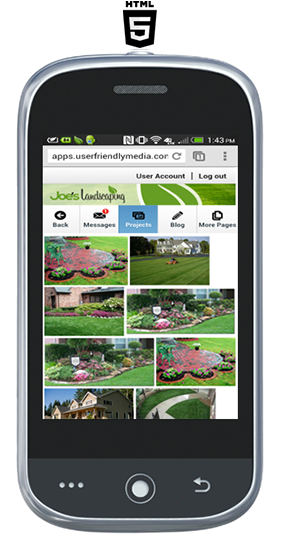 Custom Pages
AppExpress apps lets merchants create up to 5 additional pages of content in their app. Here is where merchants have the freedom to get creative. Give your customers a rich and engaging app experience by adding pages like:
Staff Bios
Licenses & Certifications
Additional Photos
Maps & Directions
Menus
Services
Awards & Press
White Papers
Event Calendars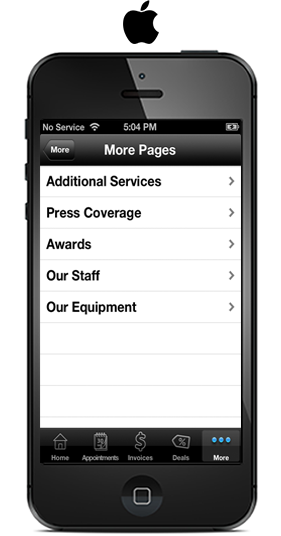 Blog
Merchants can incorporate their personal or favorite industry blogs with easy RSS Feed integration. Use blogs to:
Keep your customers up to date with your business
Link customers to other informative blogs
Interact with customers through blog comments
Showcase industry blogs that mention your business
Custom Graphics
Merchants can upload their own custom graphics with our easy-to-use artwork uploader (located in the AppExpress Vendor Dashboard). Simply choose what images you would like to upload, make sure they fit our image size guidelines, and click save. It's that easy!
If you're lacking creative flare and need artwork in a hurry, leave it to us. We have an in-house art department that's ready to create stunning customer graphics for your app. Our graphics department has created artwork for some of our most popular apps. We specialize in creating:
App Icon Images
App Backgrounds
Header Image
Typography
Color Schemes
AppExpress apps can be tailored to fit any business's needs. We believe merchants should be able choose which features they need and leave out the ones they don't.